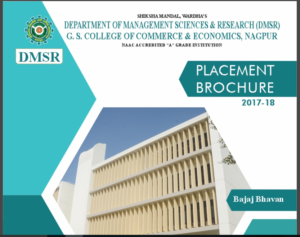 For E-Brochure : Click here
The placement committee is formed every year headed by Placement Incharge. With the objective of acquainting the Industries with the students of DMSR. The committee interact actively interact with the industries and various organization for organizing campus recruitment, summer training, etc. for the benefits of the students.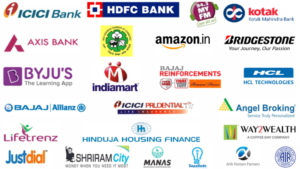 Our Past Recruiters

ABC Business Solutions Private Ltd.
Ashok Leyland Finance
Bajaj Plastics Ltd.
Ballarpur Industries Ltd.
Bharat Heavy Electricals Ltd. (BHEL)
Bolowplast India Ltd.
BPL India Ltd.
Britania Industries Ltd.
Central Bank
Central Cable India Ltd.
Coal India Ltd.
Coal Pharma India Ltd.
CONCOR (Container Corporation of India)
Cipla Ltd.
Dale Dynamics
DCL Polysters Ltd.
Dinshaws Food Products Ltd.
Designtech System Ltd.
Finolex Cables Ltd.
G. E. Card Services – ACOE
Godrej-Boyce Mfg. Co. Ltd.
HDFC
Hindustan Lever Ltd. India
Hindustan Coca-Cola Bev. Pvt. Ltd.
Indo-Rama Synthetics Ind. Ltd.
Indian Telephone Ind. Ltd.
ICICI Prudential
Kotak Mahindra Bank Ltd
LIC
Lloyds Finance Ltd.
LML
Lokmat group
L&TCement
Mahindra & Mahindra
Manikgarh Cement India Ltd.
Milton plastics (I) Ltd.
NECO Group of Industries.
OM Kotak Insurance
Pix Transmission Ltd.
Raymonds Ltd.
Reliance Ind. Ltd.
State Bank of India
SAIL
Tata Finance Ltd.
Tata Consultancy Services
The ACC Cement Co. Ltd.
TIK Prestige Ltd.
Videocon International
VIP Ind. Ltd.
Voltas Ltd.
Shipping Corporation of India
ICICI Bank
Power Grid Corp. of India Ltd. (Govt. of India undertaking)
IDBI
Dinshaws Pvt. Ltd.
Wipro
Lambent Technologies
Otis Elevator Company(India) Ltd.
India Bulls
Unisoft Consultancy