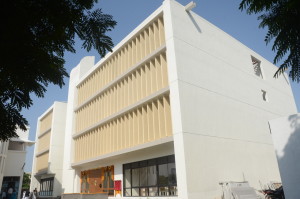 Recognizing the portents of the times and the long felt need for Management Institute in Central India, the Shiksha Mandal, Wardha established the Department of Management Sciences & Research. This Department offers a two year full time post graduate programme in management(MBA) affiliated to the RTM Nagpur University,Nagpur and recognized by the Government of Maharashtra and AICTE,New Delhi.
G.S.College of Commerce & Economics, Nagpur is committed to Shaping Leader-Managers and this philosophy pervades every aspect of the institute. The Institute maintains consistently high academic standards and really challenging programme. The students are given an in-depth exposure to all functional areas of management, and a close interaction with business and industry is built into the curriculum, to provide for complex real world business situations. The result is a unique and powerful educational experience.
The environment in which students can freely develop their personal and professional skills is brought about by a culture of mutual trust, informality and intimacy which are distinct parts of life at G.S.College of Commerce & Economics, Nagpur. The students play an important role in all aspects of the institute functioning, including decision-making thereby developing an inquiring and innovative mind, much needed for the manager of the future.
Mission
Late Shri Govindram Seksaria
Founder Donor
To impart high quality education and to provide opportunities for research in the field of management studies with a view to develop future managers having excellent managerial skills, character, discipline, and integrity to emerge as industry and business leaders.